Review and Feedback from out valuable and satisfied customer.
In the last 4 years we've had the opportunity to serve hundreds of satisfied clients who we now have the pleasure of calling friends.
We provide our clients with not only top notch Cinematography and Photography but a fun, honest, and professional experience.
Vissare Media did our wedding as well as the weddings of many of our friends. They did a fantastic job for all of them and the thing we saw consistently is excellent quality work and down-to-earth crew members who end up feeling like family because they jive so well with everyone around them, which is really important to get honest shots. They're also very reasonably priced, professional, and excellent at communicating. We highly recommend them.
I had the pleasure of having the team from Vissare work on all of my wedding related shoots and events. They are absolutely talented! They're comfortable to work with, they're professional and yet they know how to keep you genuinely smiling. They know what angles and lighting to work with, and they know how to make you laugh to get that perfect shot. Looking at the pictures and videos they shot, I am without a doubt happy I worked with them. They work hard and endless hours to make their customers happy and give them what they want. They go above and beyond to get 'that shot'. They were quick to have your photos and videos ready for us. They're punctual and they do not give their customers the runaround. I highly recommend them to everyone and I hope I have the pleasure of working with then again.
Vissare was a pleasure to work with. Super professional yet fun and very comfortable to work with! Extremely talented people are working for vissare media. My sister is already booked with them for next year and so are 2 other couples for 2020! I would 100% recommend for everyone to book with them if they are still available for your dates!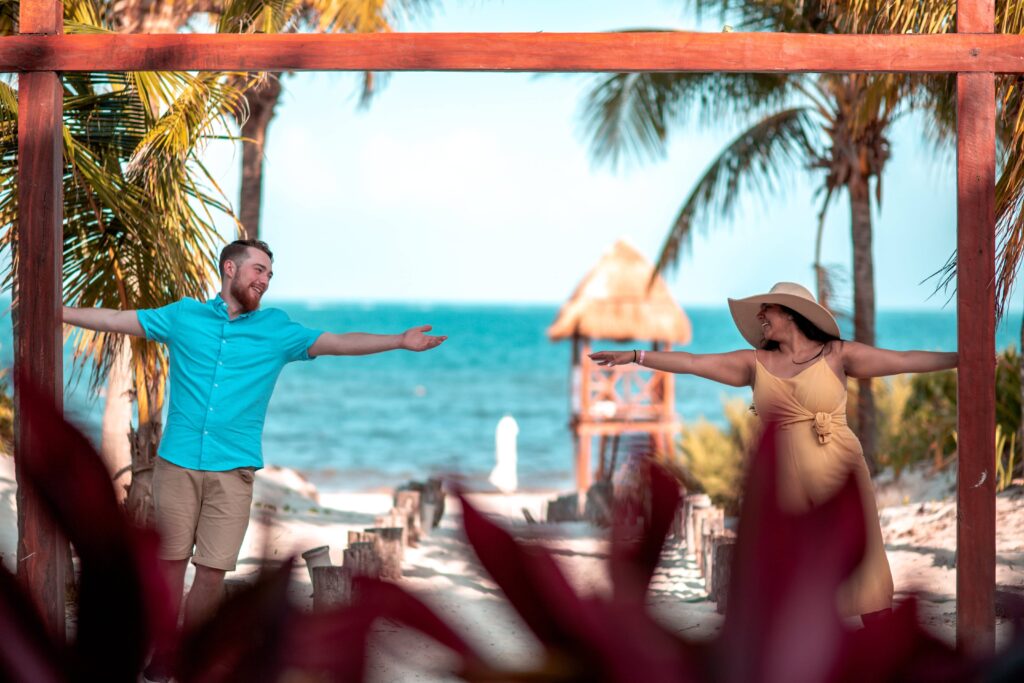 I knew about Vissare from my sisters and cousins wedding and thought they would be perfect for our destination wedding in Mexico!! They were so much fun to be around and they are all so passionate at what they do. We continually bumped ideas off each other and they were very professional throughout the entire week. When we saw the next day edit our jaws dropped. We were shocked at how they could pull off this amazing 6 minute video in such a short period of time. These guys are amazing and so passionate and I am sooooo happy they were available for my wedding! Highly recommend them!!!!
My first impression of Vissare media was very positive because Harman contacted me very quickly after my initial inquiry for wedding videography. Throughout every phone conversation, text and meeting there was a high level of professionalism. They took their time to explain what was included in their packages and customized a package for me and my husband. The team had a positive attitude when listening to our requests, responding to our questions and providing us with suggestions (e.g. locations for wedding shoot)
The Vissare team has a great work ethic which was evident in the fact that they returned all of my calls in a timely fashion and showed up to our appointments and wedding events on time or early. I am someone that likes to make informed decisions and the Vissare team was always able to share their knowledge and explain things to me whenever I inquired. Harman took initiative to call me to discuss all the details and ensure the Vissare team had all the information they needed leading up to and during my wedding. They also respected the fact that my husband and I did not want our wedding videography on social media. The aforementioned reasons made me and my husband feel as though we were valued customers. I would highly recommend Vissare media to any couple looking for wedding videography.
Thank you again for bringing your professionalism, enthusiasm and work ethic to every meeting and wedding event.
Thank you, Harman, and Vissare Team! You guys were truly amazing. We couldn't be happier with the service we received and the quality of your work. I can honestly say, everyone thought you guys did a fabulous job! You guys were so much fun to work with and made myself and Rizwan feel soo comfortable in the most awkward places…lol. Thank you for everything!
Dear Vissare Media,
Ryan and I wanted to give you a HUGE THANK YOU for capturing our special day soo beautifully! Thank you for your fantastic professionalism and excellent customer service. You were all soo laid back and easy to work with! You made our dreams come true with the amazing edits. We are soo excited to see the rest of the pictures and videos.. super confident that they will be AMAZING! Soo glad we decided to work with you guys, take care and well wishes!